Day 2 :
Case Reports on Psychology |Neurology| Ophthalmology |Dentistry |Cardiology |Pulmonology |Gastroenterology |Diabetes |Obstetrics and Gynaecology |Epidemiology |Surgical | Paediatrics| Public Health | Dermatology |Emergency Medicine and Critical Care |Forensic and Legal Medicine |Internal Medicine |Orthopaedics & Rheumatology |Pharmacology and Therapeutics |Women's Health |Radiology |Anaesthesiology |Pathology- Anatomic & Clinical |Sexual Health |Cancer Science| Clinical Pathology |Geriatric Medicine |Veterinary |Vascular and Endovascular Surgery
Session Introduction
University Clinical Center of Kosovo, Kosovo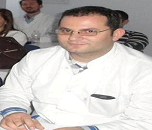 Biography:
Astrit Malush Gashi was born Kosovo. Medical Faculty he finished in 2009 in University of Prishtina, Kosovo. After graduation in Medical Faculty he worked as primary physician in Family Medicine, in Rahovec. Also, it was President of the Commission for Emergency aid in Department for Medicine and Social Welfare / Rahovec. In 2011 started working in Gynecology and Obstetrics Clinic, University Clinical Centre in Prishtina, as doctors in specialization in Obstetrics and Gynecology. It was a lecturer in the framework of the Continuous professional education, in Family Medicine in Kosovo, and was a participant and presenter of scientific papers in many congresses and national and international conferences. He has published on 40 research papers and scientific articles focused on Multiple pregnancy, Reproductive Endocrinology & Infertility, Gynecologic surgery, Menstrual disorders, Perinatal outcomes, Methods of delivery etc.
Abstract:
Placenta previa is the placement of the placenta in the inferior segment of the uterine cavity. This defective implantation of the placenta is in most cases due to a defective vascularization of the decidua. Multiparity, great mother's age, previous abortions, previous caesarean section, multiple pregnancy, fetal abnormalities, leiomyoma uteri act., constitute some risk factors that favor the development of placenta previa. In report to the degree of coverage of the internal orifice of the uterus from placental tissue, placenta previa divided into: placenta previa totalis, placenta previa partialis, placenta previa marginalia and low-lying placenta. The dominant clinical signs are vaginal bleeding, which varies from light spotting to heavy bleeding that could seriously endanger the woman's life. In diagnosing of placenta previa help symptoms and signs U/S examination is used for diagnosis with up to 95 percent accuracy. Placenta previa complications appear on 0.5% of all pregnancies. These complications can be; maternal and fetal. All these complications have an effect on the increase of maternal and fetal or neonatal mortality rate. We report a case of a 31-year-old woman admitted to our hospital in the department of Obstetrics and Gynecology with signs and symptoms of placenta previa. One day later, the patient gave birth by caesarean section to a healthy baby, but two hours later, the patient's condition was complicated by postpartum hemorrhage (PPH). The diagnosis was based on symptoms and signs as continuous bleeding 'ex utero', clots in vagina, uterine atony, distended bladder, blood loss greater than 1,000 ml, there were signs of a clinically apparent shock. Using a conservative approach such as the application of uterotonic drugs and uterine massage, we managed to save the uterus of the patient.
University Clinical Centre of Kosovo, Kosovo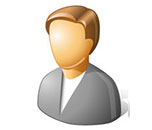 Biography:
Hoxha E was born on August 7, 1969, in Podujevo, Kosovo. He finished the elementary and high school in birthplace and the faculty of medicine and specialization in Pristina. During professional development he has been in different places from 2007 to 2013, in 2007 for a month at the University of Isparta, Turkey, in 2008, for two months at the Ludwigshafen BG- Unfallklinik (part of Heidelberg University), in the center for burns and plastic surgery, in 2013, for two months at the Manhein-University Clinic in Germany. He participated with abstracts in regional, European and international conferences of plastic surgery. Currently he is working in the University Clinical Center of Kosovo in Pristina in the department of plastic and reconstructive surgery.
Abstract:
Introduction: Post-burn finger contractures are still a common event in our surgical work. They presents after deep hand burns. The treatment and prophylaxis of these post-burn deformities are a crucial moment in the treatment of patients with burns

Patient: We present a case with post-burn dorsal (extensor) major contractures of fifth fingers (about 150°), of which released in two stages reconstruction with the full skin graft.

Conclusion: Managing of post-burn hand deformities can be a long and complex procedure. Timely wound closure and the development of an individual programme for surgical treatment of post-burn finger deformities are crucial for optimal outcomes in patients with burns.

"Hermanos Ameijeiras" Hospital, Cuba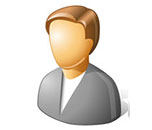 Biography:
Frank Daniel Martos Benítez completed his medicine doctor at the age of 24 years from Medical Science University of Havana, Cuba. He is a doctor of the intensive care unit of the "Hermanos Ameijeiras" Hospital. He is currently Professor in Critical Care Medicine of Medical Science University of Havana, Cuba. Dr. Martos specializes in research relating to critically ill cancer patients. Has published more than 12 research papers and presentations in international scientific journals and conference proceedings and has been Invited Speaker in many International Conferences.
Abstract:
Docetaxel is a commonly used drug in chemotherapy for the treatment of cancer patients such as breast and lung cancer patients. Docetaxel-associated pulmonary fibrosis had been reported. Pulmonary gas exchange can be affected in severe cases; however, docetaxel-induced acute respiratory distress syndrome is a life-threatening complication no informed before. We report ten cases admitted in an oncological intensive care unit (ICU) with acute respiratory distress syndrome (ARDS) after beginning docetaxel chemotherapy. The mean age was 59,8 years (SD 10,2 years) and all patients were female. The PaO2, SaO2, PaO2/ FiO2 and PaCO2 at ICU admission was 75,1 mmHg (SD 33,0 mmHg), 81,5% (SD 11,4%), 141 mmHg (SD 74,6 mmHg) and 46,5 mmHg (SD 17,2 mmHg), respectively. Sexty percent developed a severe ARDS (PaO2/ FiO2 < 100 mmHg). Invasive ventilatory support was needed in 70% of cases. The mean peak pressure, plateau pressure, compliance and airway resistance at ventilation day was 35,2 cmH2O (DE 1,3 cmH2O), 31,6 cmH2O (DE 1,3 cmH2O), 19,8 ml/cmH2O (8,6 ml/cmH2O) and 44,5 cmH2O/L/seg. (10,0 cmH2O/L/seg.), respectively. The ICU mortality rate was 70%. Docetaxel-induced ARDS is an uncommon type of ARDS, but it should be taken into account in cancer patients treated with that drug.
U. N. Mehta Institute of Cardiology and Research Center, India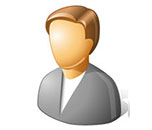 Biography:
Dr. Jignesh Kothari currently works in U. N. Mehta Institute of Cardiology and Research Center (affiliated to B J medical college, Ahmedabad), India.
Abstract:
Congenital left ventricular aneurysm (CLVA) is a rare disease. Patients with multiple congenital LVAs are even rare. Clinical presentation of CLVAs varies and is usually diagnosed by exclusion. Very few cases of successfully operated multiple congenital aneurysms with rupture into left atrium (LA) have been reported.Congenital left ventricular aneurysm associated with multiple aneurysms with rupture into the LA is rare. We report a 17 year old male with 2 CLVAs, one of which ruptured into the LA, and discuss the surgical management and review the literature of this rare disease.
U. N. Mehta Institute of Cardiology and Research Center , India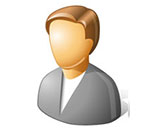 Biography:
Dr. Jignesh Kothari currently works in U. N. Mehta Institute of Cardiology and Research Center (affiliated to B J medical college, Ahmedabad), India.
Abstract:
Coarctation of the aorta is typically a disease of childhood and early adulthood, and there is a reduced life expectancy in patients who have not undergone correction. Survival to older age is rare, due to severe cardiovascular complications. Because there are only a few cases of elderly patients with uncorrected aortic coarctation, management strategies in these patients are challenging. We describe the case, first diagnosed with Coronary Artery Disease, then developed aphasia, then diagnosed coarctation of aorta at 56 year of age. Coronary artery bypass grafting was performed, and the coarctation was managed with ventral aorta repair. At the 6 months follow-up visit, the patient was asymptomatic and maintained a normal blood pressure with minimal gradiant between upper and lower extremities. His aphasia was cured after 2 month of surgery.To our best knowledge there is hardly such case report available in literature.
U. N. Mehta Institute of Cardiology and Research Center, India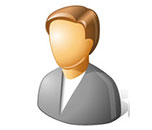 Biography:
Dr. Jignesh Kothari currently works in U. N. Mehta Institute of Cardiology and Research Center (affiliated to B J medical college, Ahmedabad), India.
Abstract:
Cardiac echinococcosis is a rare but potentially serious complication of hydatid disease caused by the larval stage of cystode tapeworm Echinococcus granulosus. Most common sites of the infection are the liver and the lungs with rare cardiac involvement even in endemic countries. Prevalence of cardiac involvement is 0.01 to 2% of all registered echinococcosis cases. Because there is no specific clinical picture, the diagnosis of cardiac hydatidosis usually arises from clinical suspicion. Cardiac echinococcosis rarely mimics acute coronary syndrome. We present herein a case of hydatid cyst of the left ventricular posterolateral wall that caused ischemic changes on electrocardiography (ECG), mimicking acute coronary syndrome with typical angina pectoris as presented in this report. Hydatid disease is a parasitic infection caused by larvae of Echinococcus granulosus, which is still endemic in many developing countries. Cardiac involvement is a rare, but potentially a very serious complication of the hydatid disease on account of varying clinical presentations and nonspesific symptoms and occasionally mimics Acute Coronary Syndrome. We herein, describe a case of ruptured left ventricular hydatid cyst presented as acute inferio lateral myocardial infarction with ECG changes. As coronary angiography revealed normal coronaries, the final diagnosis was made on basis of echocardiography and magnetic resonance imaging. Complete surgical resection of both the cysts on cardio pulmonary bypass followed by albendazole therapy yielded excellent outcome.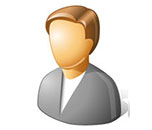 Biography:
Josaphat Ndelo-di-Phanzu is a Congolese Toxicologist. After completing his graduation as Pharmacist at the Faculty of Pharmacy of the University of Kinshasa in 1975, he moved to Belgium at the Katholieke Universiteit Leuven and obtained Master's degree in Pharmaceutical Sciences followed by a Doctorate degree in Pharmaceutical Sciences, Branch Toxicology in 1984. He became an Associate Professor in 1986, Professor in 1998 and Ordinary Professor in 2005. Considering the administrative level, he was the Head of the Laboratory of Food and Drug Control of the University of Kinshasa, Head of the Department of Biopharmaceutical Sciences, Vice-Dean of the Faculty of Pharmacy of the University of Kinshasa, Dean of the Faculty of Pharmacy, Rector of the University of Kinshasa and the Head of the Laboratory of Toxicology. He is the President of the Ethics Committee of Central Africa and Vice President of National ethics Committee of DR Congo in the fi eld of ethics of biomedical research.
Abstract:
During the 3rd Euro case reports in Valencia, Spain, a strange medical case taking place in the DRC has been presented. Indeed, while the Congolese population is, until now, convinced of the existence of « massive criminal poisonings », throughout the national area, originating from the East region of the country, we incredibly observed and demonstrated that actually, the phenomenon is a silent, surprising and unexpected Helicobacter pylori epidemic with numerous extra-digestive pathologies. A relevant manuscript has been written in the extension of the Valencia Spain conference. The present subject will deal with "picturesque meanders" by which our research work passed, lengthening it to more than twenty five years before getting appropriate results. The presentation will start by a brief summary of the DRC Helicobacter pylori phenomenon described in Valencia and hypothesis raised for better knowledge of Helicobacter pylori infection, at the international level. In a second time, It will focus on the influence and consequences of some followed factors in our study: HIV infection, political situation in DRC, lack of equipments, population ignorance, traditional practitioners cupidity, lack of financial means, deficiency of South-North collaboration, and so on… Afterwards, some interesting, incredible extra-digestive DRC Helicobacter pylori cases observed in our study will be discussed. Finally a brief conclusion will present some useful propositions drawn from the experience of this DRC Helicobacter pylori study.
Era's Lucknow Medical College, India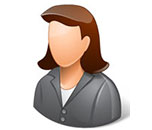 Biography:
Neema Tiwari is currently pursuing MD in Pathology from Eras luck now medical college and Hospital. She has participated in several national and international conferences in the field of pathology and medicine and has published over 20 papers in various national and international journals. She has also won various awards for oral paper presentations and has active interest in the field of oncopathology.
Abstract:
Germ cell tumors are commonly encountered malignant tumors' in adult males especially in the 20-40 year of age. They constitute one of the major leading causes of death in young males. Testicular tumors can be classified as seminomatous and non-seminomatous germ-cell tumor (NSGCT) types. Mixed germ cell tumors are known to contain more than one germ cell component and are much more common than any of the pure histological forms representing 32%-60% of all germ cell tumors. This was a case of germ cell tumor occurring in an undescended testis which was grossly a globular, encapsulated tissue piece measuring 15x9x7 cm. received. Outer surface shows two ruptures in the capsule with tumor tissue protruding out and few congested blood vessels on the surface. Cut surface was variegated, with tumor measuring 12x11 cm; within the tumor, areas of hemorrhage and spongoid areas are also seen.
Microscopy showed atypical cells lying in variable patterns. Large area of tumor is forming a reticular pattern having small cystic spaces lined by atypical cells with moderate pleomorphism , hyper chromatic nuclei coarse chromatin and prominent nucleoli with moderate amount of eosinophilic cytoplasm. Also seen were sheets of atypical cells with moderate pleomorphism, hyperchromasia coarse chromatin and prominent nucleoli. A foci of polyvesicular vitelline pattern having small cystic spaces with honeycombing also seen. Fair number of Schiller Duval Bodies with central vascular core filled with RBC with peripheral cuffing of atypical cells also seen admixed with large number of congested blood vessels , areas of haemorrhage and eosinophilic necrosis ,moderate chronic inflammatory infiltrate and foci of tumor autolysis. Histologically a pure germ cell tumor, Yolk sac tumor with five different patterns in one case is a rare finding for us. To the best of our knowledge such a presentation has not been seen in the last 10 years in our institute with less than 5 cases of germ cell tumor coming to our institute every year. The patient has been on monthly follow-up since then and is well.
Era's Lucknow Medical College, India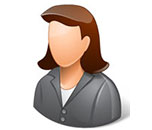 Biography:
Neema Tiwari is currently pursuing MD in Pathology from Eras luck now medical college and Hospital. She has participated in several national and international conferences in the field of pathology and medicine and has published over 20 papers in various national and international journals. She has also won various awards for oral paper presentations and has active interest in the field of oncopathology.
Abstract:
TB in India is extremely common especially in young, adults than other age grouped. Tuberculosis burden continues to remain huge with more than half cases not getting registered under RNTCP. Controlling TB is complex yet urgent need of the hour. It is a measure of both economic and social means of development. The DOTS strategy needs vast improvement in its aims and scopes of development[1]. We encountered a case of discharging sinus n the cervical region in a 26 year female who was referred to us for FNAC. It was diagnosed as a case of chronic lymphadenitis with Tuberculosis with superadded acute inflammatory pathology resulting in a discharging sinus. Tuberculosis continues to be the biggest health problem in developing countries with enormous social and economic implications. Even in the developed countries, where the disease has been controlled to a large extent, it poses a challenge primarily due to poor patient compliance, negligence lack of education , awareness and apathy at the level of health professionals. This has resulted in a worldwide resurgence of tuberculosis. There is an urgent need to relook the strategy of tuberculosis management due to poor patient compliance in the Indian population. The efforts to control TB should be comprehensive, addressing all the concerning elements of TB diagnosis with good public partnership in the programmes.
Post-doctoral Research Fellow, Iran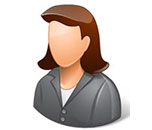 Biography:
Neginkhakpour is pursuing her Post-doctoral studies in the field of medical physics in Iran
Abstract:
Background: Disc Herniation is a common complication in the society and it is one of the main reasons for referring to physical medicine and rehabilitation clinics. Despite of various methods proposed for treatingthis disease, still there is disagreement on success of these methods especially in non-surgical methods, and thus current study aims at determining effect of laser beam and magnet on treatment of Intervertebral Disc Herniation.
Methods: During a clinical trial study, 80 patients with Intervertebral Disc Herniation underwent a combined package of treatment including magnet, laser beam, PRP and Prolotherapy during 6 months.
Results: Average age of patients was 51.25 ± 10.7 with range of 25 – 71 years. 30 men (37.5%) and 50 women (62.5%) took part in the study. average weight of patients was 64.3 ± 7.2 with range of 49 – 79 kg. highest level of Disc Herniation was L5 – S1 with frequency of 17 cases (21.3%). Disc Herniation was severe in 30 cases before treatment, but it reduced to 3 casesafter treatment.
Conclusion: This study indicates effect of combined treatment using non-invasive laser beam and magnet therapy on disco genic diseases and mechanical pains of spine is highly effective.
Keywords: Magnet therapy, Prolotherapy, discogenic, bulging, brotoshen
Center of the hospital campus Mohammed VI, Morocco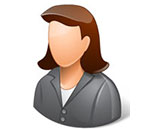 Biography:
Oummou S currently working in Center of the hospital campus Mohammed VI, Morocco
Abstract:
Introduction: Tuberculosis is an endemic disease in developing countries and disadvantaged communities. The mode of revelation remains mainly the pulmonary involvement; The association of pericardial and neurological localization is extremely rare with a high mortality rate.
Observation: 25-year-old patient with no specific pathological ATCDs and no tuberculosis counts admitted to the emergency department for exercise dyspnea evolving during 1 month becoming stage IV with positional chest pain, productive cough with expectorations, asthenia, emaciation and febrile sensations . The clinical examination had objectified a deafening of the noises of the heart. The ECG was without abnormality with cardiomegaly on the thorax radio without obvious parenchymal abnormality. The cardiac ultrasound showed a pericardial effusion of great abundance with signs of tamponade. The patient underwent a pericardial puncture bringing a sero-hematic fluid. The study of this fluid was predominantly lymphocytic exudative with a high level of LDH. The hemogram had demonstrated lymphopenia at 700 / mm 3, hyponatraemia at 131 mmol / l at the ionogram, BK sputum was negative, IDR not done with a positive quantifier at 6.63. During his hospitalization the patient presented febrile partial convulsions of the left hemicorps. Cerebral imaging was performed (cerebral scan and MRI) demonstrating an appearance of cerebral tuberculoma. Antibacillary treatment was started with a good evolution.
Conclusion: Tuberculosis remains the most frequent aetiology which must be evoked before any pericardial effusion. Multifocal tuberculosis is usually severe and potentially life-threatening. The earlier the anti-tuberculosis treatment begins, the better the prognosis.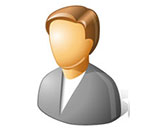 Biography:
Ram Sundar Twayana currently works in Shree Puspanjali Hospital, Nepal
Abstract:
Background
Cyanotic congenital heart disease is not a rare entity, but fistula between the right pulmonary artery and the left atrium is an uncommon vascular anomaly. Although it is a real challenge to diagnose the case, detailed clinical evaluation and selective investigations are keys for diagnosis, and surgical intervention is still considered the best treatment option.
Case presentation
A 19 years old girl from the remote village of Nepal presented with the history of exercise intolerance associated with cyanosis and clubbing of the extremities. We diagnosed her as a case of right pulmonary artery to left atrial fistula, a rare variant of pulmonary arteriovenous malformation. She underwent successful surgical correction of the anomaly under cardiopulmonary bypass surgery.
Conclusion
Direct communication between the right pulmonary artery and the left atrium is a rare cyanotic congenital heart disease, which is diagnosed late and often associated with the atrial septal defect. The best treatment available is surgical correction.
Yerevan State Medical University, Armenia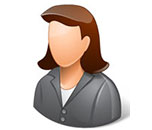 Biography:
Renata Markosyan has completed her PhD at the age of 35 years from Yerevan State Medical University.She is the associate professor of endocrinology chamber of Yerevan State Medical University.She has published more than 33 papers in reputed journals.
Abstract:
The issues of etiology, pathogenesis, diagnostics, treatment and prognosis of the patients with thyroid cancer have been in the focus of the fundamental and clinical researches for the last two decades.
The character of the tumor clinical "behavior" is due to the variety of the histological types of the thyroid gland cancer. The search of genetic anomalies, causing hereditary predisposition to the thyroid gland cancer development, is clinically demanded direction of fundamental medicine. Studies revealed that hereditary (germinal) mutations in RET prooncogen often play role in the thyroid gland medullar cancer etiology. V600E mutation in BRAF gene prevailed in most cases and prevails in papillary carcinomas, it is also revealed in anaplastic and slightly differentiated carcinomas, originated from papillary carcinoma.
It is obvious, that the problem is of utmost importance. This proves the necessity of not only further improvement of the existing diagnostic methods and their efficacy evaluation, but also the search of new noninvasive research methods, which are informative enough, as well as developing of optimal diagnostic algorithm to diagnose thyroid tumor earlier and rational surgical and curative tactics in patients with such pathology.
Patient's early age, aggressive course of the disease, as well as papillary cancer incidence in the family, what indicates the possibility of hereditary genesis, makes the specificity of the presented case. All this urges the necessity to carry out molecular genetic studies to reveal mutations.
University Clinical Centre of Kosovo, Kosovo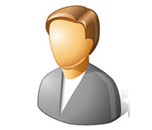 Biography:
Z. Buja is currently working in the Department of Plastic Surgery, University Clinical Centre of Kosovo, Pristina, Kosovo
Abstract:
Introduction: Degloving injury is serious injuries that define as an extensive section of skin is completely torn off the underlying tissue, severing its blood supply. Their surgical treatment is very difficult and challenge for the reconstructive surgeon, and consist in covering with good quality, pliable and sensate skin.
Patient: We present a case with degloving injury of fingers, of which repair with the abdominal tunnelsations flap.
Conclusion: Various reconstructive procedures have been adopted in the past years, but still with poor results. The application of this flap, a 1-flap solution, is reliable and convenient in the treatment of degloving fingers.